The Importance of Good Customer Service by Platform Lift Company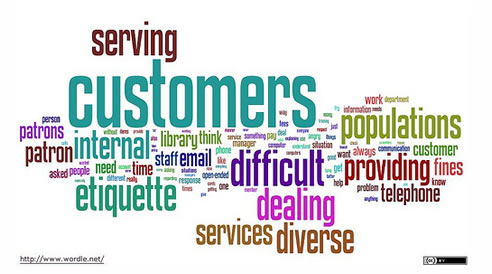 Platform Lift Company is a supplier, installer and service provider of platform lifts for disabled access within the commercial and retail sectors. We have built our reputation by delivering lifts on time and on budget.
Platform Lift Company is committed to providing excellent customer service by working hand in hand with our customers from project conception to installation and handover. To better achieve this, Platform Lift Company decided back in early 2010 to use Salesforce CRM, which is an online web based Customer Relationship Software package, which captures and organises communication and information from current and prospective customers within many departments across the company.
From the moment a sales enquiry is received, all the details are entered into Salesforce as an opportunity. It remains there till it becomes an order, and is then converted into a sale. The Project Management Department have procedures in place which are managed by Salesforce. This includes:
- Issuing Order Pack and Deposit invoices.
- Conducting site specific survey and issuing lift drawing to the customer.
Salesforce continually works in the background by issuing Tasks as reminders for when certain items are due by various staff members that directly affect the order process.
Once lift is manufactured and is despatched to Australia by sea or air. The preparation for installation commences which is managed by Salesforce with Task reminders.
The customer is continually kept in the loop at all times as to their order status and upcoming lift installation. Even after installation is complete, Salesforce is still managing the client by scheduling two free warranty visits in the first 12 months.
Once lift is handed over and staff are trained on how to use the lift - all Customers receive from Platform Lift Company a Handover Manual. This includes: User Manual, instructions on how to service lift, copy of Install Certification, Lift Design Registration, Warranty Card, Emergency Contact details and Spare Keys.
A complimentary service that Platform Lift Company provides to all customers is registering every lift with Workcover and Worksafe. The Occupational Health and Safety Regulation 2001 requires all Lifts to be registered in their respective State. This is then renewed annually. Platform Lift company organises the registration paperwork and first year�s fee free of charge to each customer.
NSW: 02 9932 3600
VIC: 03 8651 2999
QLD: 1300 122 868
NSW: Balgowlah Business Park, Unit 1, 28-34 Roseberry Street, Balgowlah NSW 2093
VIC: 43 Bakehouse Road, Kensington, VIC, 3031
QLD: Unit 2, 7 McPhail Road, Coomera, QLD, 4209