Discreet Drainage Solution from Hydro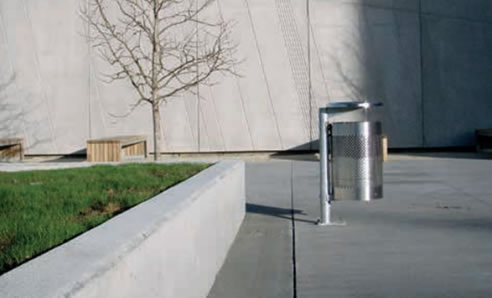 Discreet drainage solutions are Hydro Construction Products' claim to fame. Hydro continues to win the loyalty of top industry specifiers on the strength of their continuously growing catalogue of drainage systems and services. With an unwavering dedication to customer-driven quality, the Australian-owned and operated company, has become the national industry leader in water management, since its inception in 2003.
Hydro + MEA
Hydro is proud to be the exclusive supplier for MEA Group - one of the leading manufacturers of modular linear drainage solutions in the world - throughout Australia and New Zealand. The drainage division of the German-based company is responsible for various high-profile projects, including international airports, Air Force airbases, Formula One circuits, vehicle test tracks, and hundreds of petrol stations across the globe.
Hydro has cultivated long-standing ties with MEA Group for the national water management sectors to have the finest resources for small-scale to large-scale projects, in both commercial and domestic properties. MEA drainage solutions from the Hydro Drain lineup can be seen at the Melbourne Exhibition Centre, Adelaide Oval, AAMI Park, and other large-scale applications.
Hydro MEA® DRAIN Solution Topslot
Hydro Drain offers a diverse array of water management products to comply with the specified requirements of any project. For discreet drainage solutions, MEA® DRAIN Solution Topslot is the excellent choice.