An Artistic Approach with Hexagon Ceramic Floor Tiles by Johnson Tiles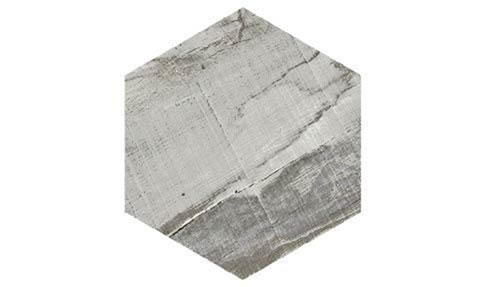 Johnson Tiles offers hexagon ceramic floor tiles to achieve spaces with a little more - perhaps six times more - personality. While standard quadrilateral tiles provide a classic, straightforward look, hexagon ceramic floor tiles add flair and dimension. The distinct shape makes for an eye-catching feature in any application, whether for domestic or commercial projects.
Hexagon ceramic floor tiles by Johnson Tiles come in a broad spectrum of elegant colours, faces and designs. The carefully curated range adapts well to an eclectic range of styles. The tiles can serve as a focal point for square-tiled floors inspired by classic motifs originating from all over the world. On the other hand, contemporary and minimalist styles also play well with a full coverage of hexagon tiles of subtly varying shades for a sleek, seamless finish.
Here is a brief rundown of the hexagon ceramic floor tiles in the Johnson Tiles catalogue: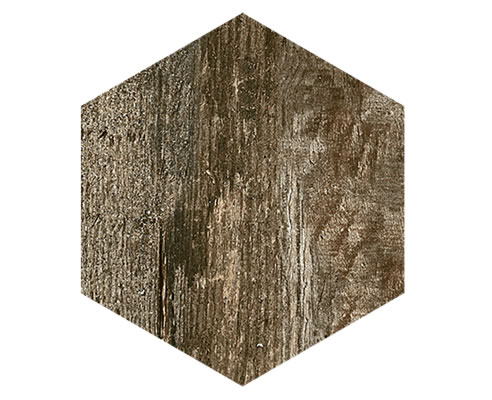 1. Hickory - Hickory tiles mimic the imposing face of natural timber. Achieved with earthy, yet refined timber grain designs. Colours are understated, ranging from Grigio brown, Ash grey, to Whitecap, which is a mix of grey and white. With a classy matt finish, the collection brings outstanding aesthetic value to rustic, Bohemian or Scandinavian-styled spaces. Available in 8.5mm thicknesses, Hickory is supplied in the tile size of 242 x 280mm.