NEWS ARTICLE ARCHIVES
Swisspearl Sustainable Non-Combustible Façade from HVG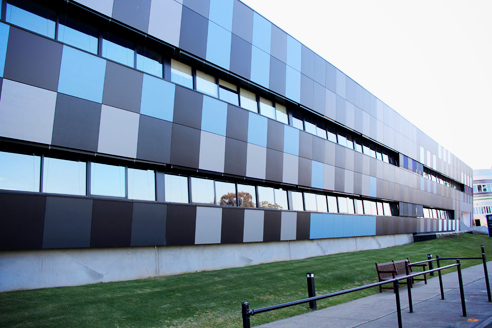 10 Reasons to Choose Swisspearl Non-Combustible
Swisspearl is a non-combustible high-density fibre-cement fa&ccade;ade material that is unparalleled for quality and colour range.
The ideal solution for re-cladding and rectification works where non-combustible products are required.
Maintenance free, coloured through and durable, Swisspearl ensures long-term performance in our harsh Australian environment. Great design possibilities with perforations, different shapes and/or engravings.
The panels are installed as a rear-ventilated system providing a natural, energy efficient method, are low maintenance and impact resistant.