Trench Drain Grates and Frames for Pedestrian Safety by Hydro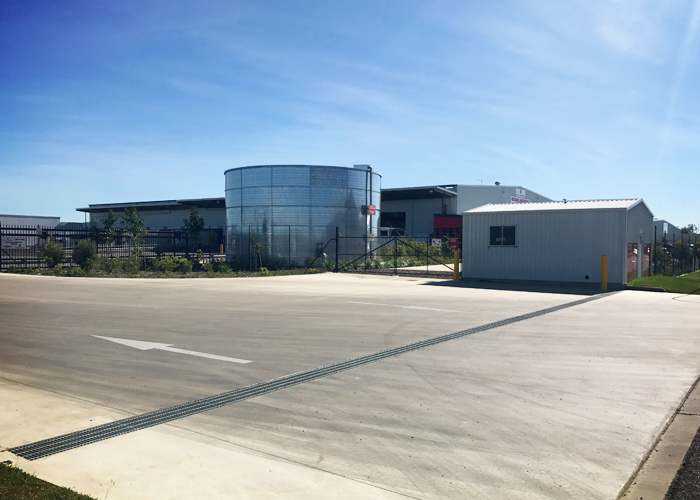 Drain grates and frames are crucial in pedestrian areas and walkways. As a commonplace to walk or cycle, pedestrian areas with a poor drainage system become nuisances, compromising the health and safety of the users. The inability to control the passive flow of water can cause deteriorative problems such as puddling or pooling, and even flooding.
Leaders of water management systems in Australia, Hydro Construction Products highly recommends the use of trench drain grates and frames. Trench drainage systems prevent surface water problems on sidewalks, creating a safe place for pedestrian, bike, and wheelchair thoroughfare, and also for light to heavy vehicles.
Trench Drain Grate and Frame Properties
Grates and Frames - Hydro trench drain frames are manufactured as a single item with lockdowns, while grates are built in equal length sections.
Australian Standard AS 3996 - Compliance ensures functionality, safety of use, and lasting operation.
Class B-D - Trench drain grates and frames are available in Class B and D, perfect for pedestrian areas with daily traffic from light to heavy commercial vehicles. Class G is also available upon request.
Hot Dip Galvanised - For extended life, strength, and better drainage appearance, Hydro's trench drain grates and frames are hot-dip galvanised to prevent corrosion.
Lightweight - Trench drain grates and frames are able to be installed without the need for heavy equipment, saving on labour time and costs.
Apart from trench, sump grates and frames are also perfect for pedestrian areas. Unlike rectangular trench drains, sump grates and frames have a wider opening although shorter in length. Both drain grates and frames are offered in either standard or with heel guard, made with stainless steel or ductile iron.
Contact Hydro Construction or visit www.hydrocp.com.au to find out more about the Trench Drain Grates and Frames today.