Curved Patio Pergola Design from Pergola Land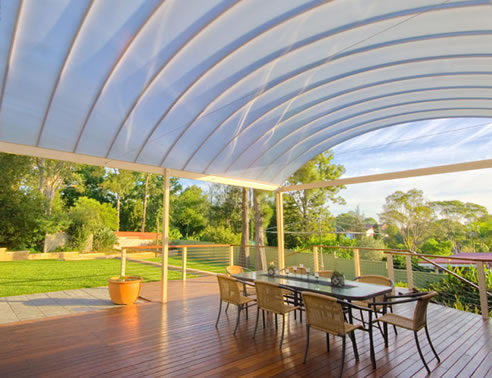 Pergolas have always been a great aussie home addition, which can transform your backyard, front yard, balcony or even the side of your house into a new entertainment area for you and your family to enjoy all year round.

Curved patio pergola designs are attratctive and capitalise on a larger use of head space. Available in full curved or half span span and made from non-rusting, high quality powder coated aluminium frame and polycarbonate roofing. Traditionally the timber pergola would be left open for a grape vine to grow around and over. Today's metal frames are designed to be stronger and provide longer spans then the equivilent in timber framing. Contact Pergola Land today to find out more!