Drainage for Tram and Rail Applications from Hydro Construction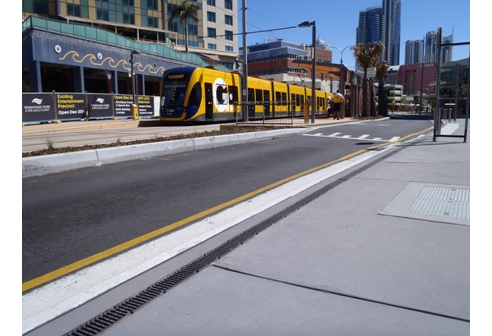 HYDRO DRAIN TRAFFIC
For the complex and varying requirements associated with tram and rail applications.
When it comes to tram and rail applications every project is different and requires specially adapted products and innovative solutions. No matter which channel system you use for the task in hand, Hydros' DRAIN Traffic delivers decades of expertise in professional surface drainage for every conceivable application.
Advantages at a glance
- Customised and professional solutions for your specific application.
- Channel and grates in special lengths designed specifically to be installed across tramways.
- Comprehensive project support by experienced Hydro Drain specialists.
For more information on our products contact one of our friendly staff on 1300 GO HYDRO or visit www.hydrocp.com.au