Commercial Merchandising Systems from Ankor Systems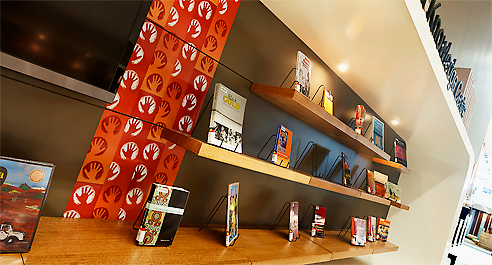 Ankor Systems caters for and supplies quality merchandise display solutions such as slat panels, internal slat panels, fixed wall slat panels, aluminium panels, and post wall systems perfect for any retail store, showroom, or business.
Installation times are cut by up to 20 or 30 percent, helping change the way shop fitting has been done for many years, and with the idea deriving from the old method, where 90 percent of work is completed prior to arrival on site. The systems supplied and manufactured by Ankor Systems are lightweight, durable, diverse, as well as being easy to install, alter, relocate, and dismantle. The structure allows layout of merchandise to be easily altered and added to without the hassle of having to remove the entire wall fixture.
Purchasing a merchandising solution from Ankor Systems to create or update your showroom or retail display has never been easier! For any merchandise you are looking to display, or to rejuvenate existing wall panel designs, Ankor Systems have the answer for you.
Ankor Systems can be delivered across New South Wales and nationwide! Your dedicated team at Ankor Systems can supply you obligation free quotations over the phone or via email - simply contact us today.