Perforated Sheet Metal Facade Lining DecorMetl by Decor Systems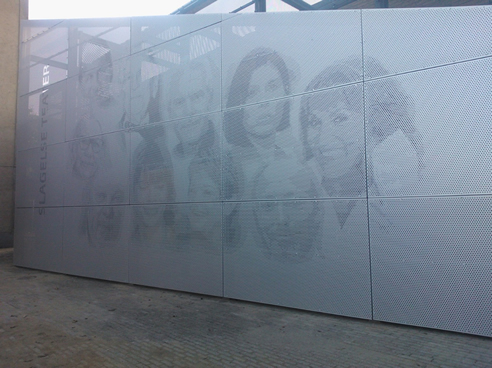 DECORMETL - CUTTING EDGE FAÇADE LINING
Architects are increasingly using perforated sheet metal to design facades. The product's suppleness makes it a great application choice for not only the aesthetic features architects seek, but also the functional features building occupants need.
The sheets offer numerous benefits when mounted in front of glass surfaces. By varying the size of the panel, hole diameter and hole spacing, they can:
Control sun exposure by reducing heat radiation. They also can diffuse light to eliminate glare and reduce colour fading of interior materials.
Serve as an acoustical element to reduce indoor or outdoor noise.
Enhance privacy so people can only see partially from the outside while the interior view outward remains nearly unobstructed.
In hostile weather conditions, perforated panels provide effective protection. Panels can diffuse strong winds to take the pressure off the building exterior. During heavy rain, windows that are behind perforated screens are largely spared while providing substantial visibility.