Zero Threshold Stainless Steel Drainage from Hydro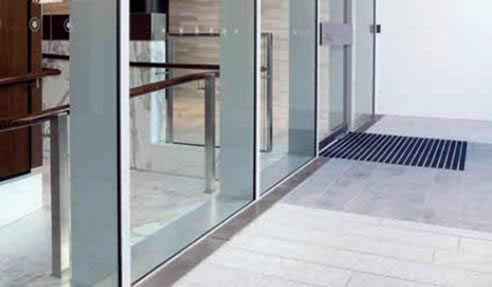 Stainless steel drainage is an industry standard for a high-performance water management system in building structures. For the finest quality, Hydro Construction Products is the premier choice.
Hydro provides a wide array of stainless steel drainage products, including linear shower, bathroom, outdoor drains, grates and pits. Hydro Stainless is developed by sophisticated engineering that brings the best in aesthetics and functionality. For waterproof stainless steel drainage, Hydro proudly presents Hydro Zero Threshold.
Spotlight: Hydro Zero Threshold
Hydro Zero Threshold is a specialised range of stainless steel drainage for both residential and commercial applications, whether for indoor or outdoor use. The drains boast a seamless design that addresses the specific demands of areas where waterproofing is essential.
Hydro Zero Threshold is comprised of a trough with subsill tray, designed for both bifold and sliding doors. The trough assembly makes runoff possible for easy transport from the trough to the external drain. For enhanced waterproofing, the channels can be manufactured with Membrane Flanges, highly recommended for balconies, outdoor patios and entertainment areas.
Suitable for variable run lengths with multiple outlets, Hydro Zero Threshold requires no modifications to the door frame. The stainless steel drainage system can be custom-made to suit the requirements of the project at hand.