Galvanised Drainage Grates and Accessories for Hydro MEA® DRAIN Supreme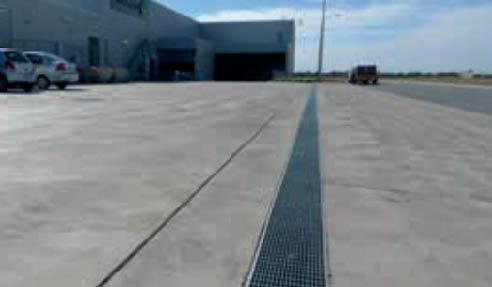 Hydro Construction Products streamlines the performance of their internationally renowned drainage systems with galvanised drainage grates and accessories. With a service record of nearly 15 years, the Australian-owned and operated company has developed a comprehensive product portfolio to fully equip the water management sector through all stages of engineering.
What are galvanised drainage grates?
Galvanised drainage grates and frames are designed to accommodate water ingress as part of an extensive stormwater management system. During inclement weather conditions, the products help prevent the onset of flooding scenarios for the safety of both people and property.
Upon application, galvanised drainage grates and frames provide a safe trafficable surface for pedestrians, wheelchairs, bicycles and other vehicular equipment. The assemblies offer exceptional structural strength and durability on account of the high-grade build quality.
Hydro harnesses the rugged properties of industrial-grade steel, along with sophisticated building techniques and the latest technologies in production. The galvanisation process adds layers of protection to the metal that takes performance to new heights and pushes service life to greater extents. Galvanised steel is coated with protective zinc, preventing the base metal from coming into contact with moisture, saline humidity, solvents and other agents of corrosion. The zinc coating serves as a sacrificial anode that will corrode first when the surface is scratched, thereby promoting the longevity of the underlying steel.