3D Profile Wall Panels by Landscape and Architectural Design Products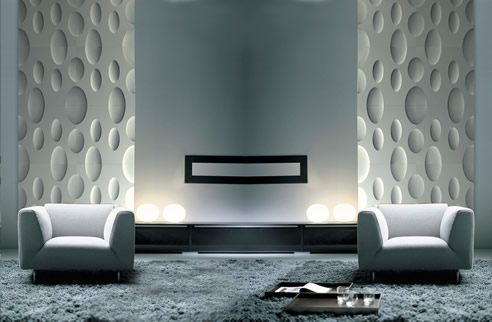 Create Amazing 3D Feature Walls in a matter of hours !!!
Our brand new range of 600mm Modular Panels combine together to create fantastic large wall mural effects. With our new modular panels, your designers can quickly and easily create amazing 3D profile wall effects for your project Hotels, Shopping Centers, Restaurants, Cafes, Bars, Penthouses, Apartments, Public Spaces, Residential Homes, Indoor Pools, Commercial Spaces, Exhibition Sites and Retail Store Fitouts.
Brief Specs
Panels are made of gypsum based composite.
The panels can be applied to walls using fixing glue, gypsum putty or gypsum glue.
Panels are available in our standards 600x600mm modular size.
All panels can be trimmed with a good woodworking saw.
The weight of each panel is around 7kgs (depending on design)
Moisture resistant finishes are available for use in wet areas
Panels are available in a raw finish allowing them to be painted in any interior paint available (or pre painted from a range of matt and pearlescent colours at our factory).
Note: Raw panels may have some micro surface irregularities that can be easily filled and sanded with gypsum putty and sand paper. We recommend that the panels are primed prior to final paint coats being applied. Factory pre painted panels are available in most colour selections (approx 25% extra) Pre painted panels have already had their surfaces filled / sanded / primed.