Slatwall the Strongest Display System from Ankor Merchandising Systems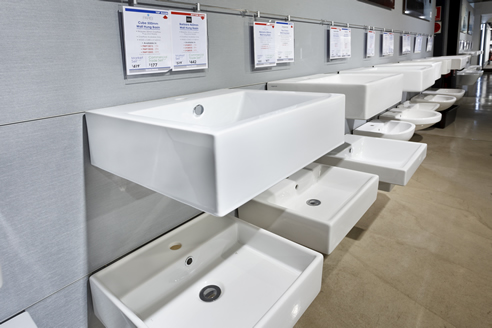 Unprecedented holding strength

Ankor Merchandising Systems offers unique ways to display just about anything. It is both practical and aesthetically pleasing. When our project at Taren Point Harvey Norman Commercial Showroom required us to find a system that could display a large number of basins, Ankor was the perfect solution! The fact that it can withstand the weight of the basins and creates minimal interference with our clean line joinery is very impressive. It also has the added benefit of easy removal and replacement of product when needed.