Key Safe Lock Box from Keywatch Systems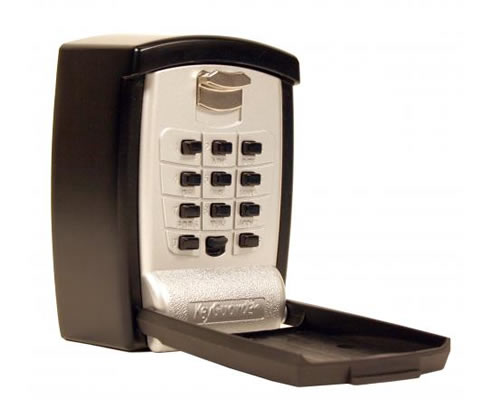 Available to buy now in the Spec-Net Online Shop, the KeyGuard Pro is a wall mounted key safe lock box. Made from solid alloy and Steel, its perfect for storing spare and emergency keys.
This competitively priced, spare, share or emergency key container with solid alloy body and an alpha numeric keypad for secure access to keys, cards, remotes, etc. Easy setting and changing of combinations. NO batteries.
Features concealed internal fixing for mounting to walls, trailer, caravans, motorhomes, utes etc. Protective keypad cover and anti-tamper keypad. Selecting just one incorrect number or letter will lockout operator. Perfect for real estate inspections, late check in guests at holiday units or motels.