CSR Bradford's Gold Insulation - A Sensitive Choice for Asthma and Allergy Sufferers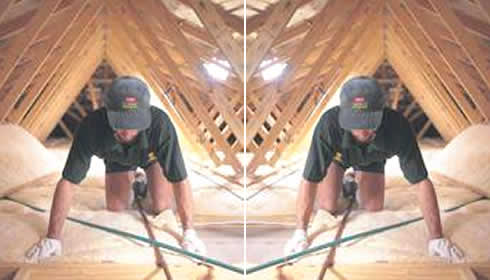 Insulating your home with CSR Bradford's Gold insulation can not only make your home morecomfortable, energy-efficient and cheaper to run this winter, but may also help decreasehousehold triggers for asthma and allergy sufferers within your family and social circles.
Gold insulation was recently accepted into the National Asthma Council Australia's (NAC) new'Sensitive Choice' program as the insulation choice for asthma and allergy-sufferers due to its lowallergen content and ability to moderate temperature changes.
National Asthma Council Chairman, Associate Professor John Wilson said, "More than two million(or 12 percent) of Australians suffer from asthma and another 40 percent from allergies. Tosupport them in making informed purchase decisions, we launched the 'Sensitive Choice'program in April this year to acknowledge the suppliers of products and services designed withthe potential to benefit people with asthma and allergies."
Tom Newton, Marketing Manager of CSR Bradford Insulation commented, "Gold insulation ispresently the only product to have been accepted under the insulation category of the NAC's'Sensitive Choice' program. This acknowledgement is testimony to CSR Bradford's commitmentto innovation in creating a product that is truly environmentally friendly - it is made from recycledmaterials, reduces greenhouse gas emissions by contributing to lower energy consumption in ourhomes and offices and also contributes to the health and well-being of people."
Approved products in the 'Sensitive Choice' program were evaluated against standards set by theNAC's Product Advisory Panel. The chosen products will feature the 'Sensitive Choice' butterflylogo, framed with the words 'National Asthma Council Australia', on their packaging and literatureto help consumers identify suitable choices for asthma and allergy management.
Bradford's Gold batts are classified as bio-soluble which means that any fibres that are inhaledare not retained in the body. They also do not contain any hazardous air pollutants or ozonedepleting substances. The Allergy Research Foundation reviewed Gold batts in 2002 and foundminimal Volatile Organic Compounds (VOC) and dust emission in normal use. In 2001, aninternational expert panel review by the International Agency for Research and Cancer (IARC)classified glasswool (the raw material used in Gold insulation) as non-carcinogenic to humans.
In addition to these benefits, Bradford's Gold insulation also significantly enhances the comfort ofhomes by keeping the winter cold at bay - a compelling message for all, but especially forasthma sufferers for whom cold weather could be a trigger. Installing Bradford's Gold insulationcan keep a home up to 10 degrees warmer in winter and up to 7 degrees cooler in summer.Insulation is also energy-efficient and reduces the heating and cooling costs of homes by up to$300 a year. An average-sized home of 130 sqm can be insulated with Bradford's Gold batts forunder $1,000 and could pay for itself within 3-4 years.
Insulation also protects the environment by reducing the amount of energy required to heat andcool your home. As a result, less greenhouse gases are emitted thus minimising the impact onclimate change, while also helping to conserve our precious energy resources.