The Shutter Concepts team and the prestigious Harbour Lights project in Cairns - The Drum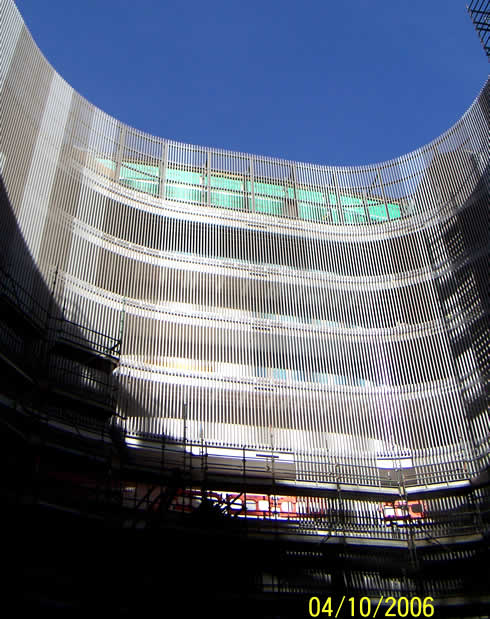 After hours, days, weeks & months of hard work, the Shutter Concepts team working on the prestigious Harbour Lights project in Cairns are rounding the bend for the home stretch.
Since March this year, Shutter Concepts have been working along side Thiess in Cairns on this project: one of the most eagerly awaited developments in Australia. Various types of aluminium screens, pivoting shutters, pivoting doors, sliding screens and ventilation louvres have been incorporated into the building however the breathtaking central feature to the building is The Drum. This open void is shaped like a peanut and runs trough all levels to the roof. Manufactured from vertical panels, the curved surfaces of The Drum are creating a spectacular statement and provide testament to an inspiring structure. The powder coat finish has incorporated a pattern of two different shades completing a visual vista that will be a constant talking piece for years to come.
Working on The Drum has undoubtedly been one of many highlights this year for Shutter Concepts. Shutter Concepts would once again like to thank Thiess for the opportunity.