Genesis™ sliding windows from Capral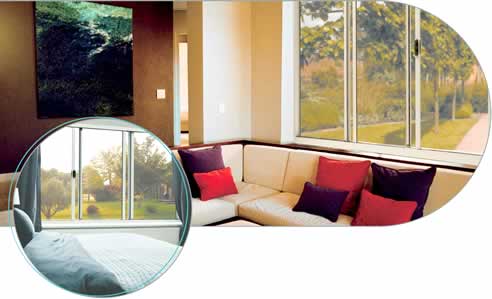 So you're a home owner with a busy lifestyle, work commitments, a family to look after. You may also be building or renovating which means you are trying to fit it all in. The good news is that Genesis™ windows and doors have been designed with a unique aluminium frame, allowing different products to be integrated together throughout your home saving you time and money.
The Genesis™ suite has also been acoustically tested and rated to comply with new energy rating codes. And the added bonus is that Genesis™ windows and doors are easier to keep clean than traditional residential window and door suites. The products have fewer cavities and grooves so less places for spiders and dust to accumulate; an ideal solution for any busy household.
Features
A window which closes quietly due to the inclusion of a rubber 'bulb seal'.
An anti-lift block. This ensures the window cannot be lifted out of the track once it is closed.
An option of having your security or fly screens fitted to your sliding window during the initial installation or at a later date.
The option of multi stack configurations, where all panels slide together, providing a large open space for ventilation and airflow into your home. This is also ideal for a servery option.
Three, four or six panel configurations are available. This is an ideal solution for a window overlooking a beachfront, a deck area or any location in your home where you would like to enjoy your surroundings.