Waste Water Treatment Systems from Bio Septic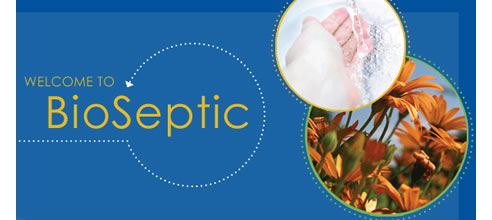 WHY CHOOSE BIOSEPTIC?
BioSeptic cares about Water Quality


The BioSeptic system is designed to pump out clear, odourless water, suitable for irrigating your garden. Test results indicate that the BioSeptic system produces a water quality that is among the best in the industry.Before you make your decision to install an AWTS, a BioSeptic sales team member is available at no obligation, to meet you on site to discuss your wastewater treatment requirements.

BioSeptic's in house drafting department will prepare the Council Septic Tank Application. If required by your council, BioSeptic's own Geo-technical Environmental Scientist is available to provide advice and prepare soil analysis reports. BioSeptic provides a 24/7 central service hotline to provide service advice and respond to breakdowns.

Ongoing servicing of a BioSeptic system is an extensive process of checks and tests performed by trained BioSeptic technicians to ensure each BioSeptic system is operating correctly after every service.
BioSeptic's Construction and Quality Assurance Methods


BioSeptic is accredited to AS1546.1 to manufacture septic tanks and also to AS1546.3 to manufacture aerated wastewater treatment systems. All BioSeptic systems are manufactured at our state of the art production facility at Narellan, south west Sydney.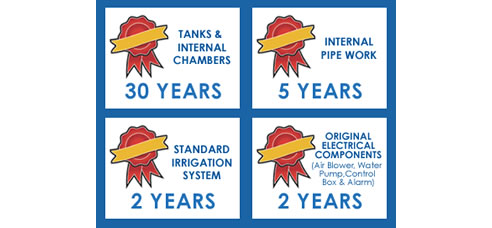 All warranties are honoured by BioSeptic and not sub-agents. Warranty is conditional upon a continuous Service Agreement being maintained with BioSeptic Pty. Ltd. to ensure that the system is operating correctly.

We are also able to supply larger systems for schools, factories and multi unit dwellings. We offer a full design, wastewater disposal consultation and project management service.
BioSeptic Has Been Chosen by Many


Some of our prestigious clients are:
Allworth Homes, Parramatta NSW
Beechworth Homes, Liverpool, NSW
Clarendon Homes, Baulkham Hills NSW
Domaine Homes, Baulkham Hills NSW
Wincrest Homes, Parramatta NSW
Stoneleigh Homes, Penrith NSW
Hotondo Southern Highlands
Bazdaric Homes, Camden NSW
Broughton Anglican College, Menangle NSW (private school of 1600 students)
C.S.I.R.O - Parkes Radio Telescope, Parkes
Many outback NSW Police Stations as far as Menindee and Boomi
Roads & Traffic Authority, Lake George Rest Areas
NSW Department of Agriculture
BioSeptic Systems Create Beautiful Gardens


With a BioSeptic system you are able to pay for your water once and use it twice. After the tap water has been used in the house it can be re-used to irrigate the garden.

To comply with Health Department and Council regulations the treated water has to be disposed of in a responsible way and the best way is to use it to create a beautiful and enjoyable garden.

The water is used best to irrigate trees and shrubs, the bigger the plants of the correct species the more water they will transpire to the atmosphere. When you purchase your BioSeptic system you will receive a list of plants that have been especially selected for their ability to tolerate extra nutrients and moist conditions.

We are also able to design more complex disposal systems, such as "Wasteflow" pressurised subsurface pipes, or alternating sprays to different areas of the property.