NEWS ARTICLE ARCHIVES
Bicycle Storage with BikeBox™ from Space Commander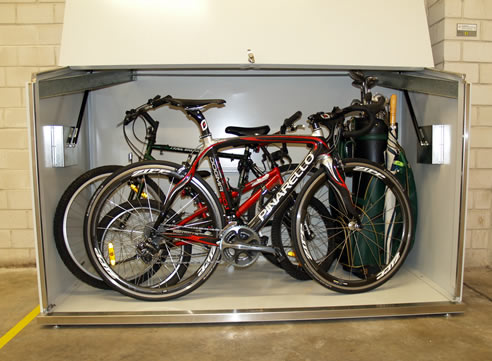 Announcing the launch of the BikeBox™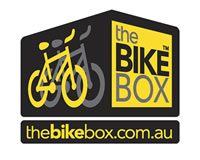 Space Commander Garage Storage Solutions is proud to announce the launch of the BikeBox, a unique and innovative storage cabinet designed specifically for bike owners.
This exciting new product was developed to meet the demand for the secure and practical storage of bikes whether in high density apartment buildings, home garages or backyards. The growth in the popularity of cycling, both as a recreation and an alternative to motoring, has resulted in an associated requirement for tailor made storage facilities. When you consider that some bicycles can cost more than a new car, a purpose built storage facility is the logical accessory!
Of course the BikeBox can be used to store any matter of household, sporting or outdoor items. It creates valuable storage space to get the bikes and clutter out of the apartment!
The BikeBox design features a unique folding door that opens up completely to create a large opening for the easy storing and retrieval of bikes. There is no heavy or awkward lifting, and it is capable of storing up to 4 bicycles.
Comprising all steel construction and a powder-coated finish the BikeBox is both robust and good looking. It features a keyed 3 way locking system and stainless steel trim to protect the edges from life's everyday bumps and knocks.
The BikeBox is fastened to a flat concrete floor to deliver complete peace of mind that your bikes are securely stored and safe from the elements and would be thieves.
For pricing and installation information please phone the BikeBox directly on 1300 133 963, or contact Space Commander on the contact numbers listed below.