Linear Drainage Systems for an Architectural Finish from Hydro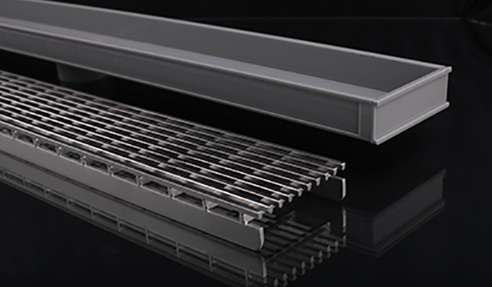 Hydro Construction Products is a lead provider of a modern, stylish, and highly functional Linear Drainage System perfectly suited for an exquisite architectural finish. With a dedication to strengthening and expanding their products and services, Hydro has developed their new Linear Drainage System range, Performer Series, including an innovative linear shower drainage system, and a stainless steel bathroom floor waste range.
Hydro is a part of the Australian Stainless Steel Development Association (ASSDA), which ensures their quality products and services. The Performer Series range carries WaterMark Certification Levels 1 & 2 in conformance with all drainage requirements.
The Hydro Performer Series is cost-effective, highly functional, and artistically designed with architectural wedge wire grating and tile inserts of which help in attaining a seamless floor surface requirement. It is suited for residential and commercial bathrooms and showers, swimming pools, courtyards and patios, sports and leisure facilities, hotels, restaurants and cafes, and commercial kitchens. The quality Series is available in your choice of Hydro's Heelguard Grated Floor Waste (which features a removable wedge wire grate) or Tile Insert Floor Waste (which uses a stainless steel tile insert), and each comes with a hair filter.
The Performer Series options also include:
Stainless Floor Waste - available in a square-style floor manufactured from 304-grade stainless steel;
Quantum Modular Drainage Kit - a uPVC Channel that is made with uPVC drainage channel; and
Modular Full Stainless Steel Drainage Kit - Allure - stainless steel channel.
As a lead provider of effective bathroom drainage solutions across Australia and New Zealand, Hydro Construction Products ensures unrivalled products and services for its clients.
For more information about Hydro Construction Products and their Linear Drainage Systems, contact them or visit their website www.hydrocp.com.au today.