LED Strips & Fittings from Superlight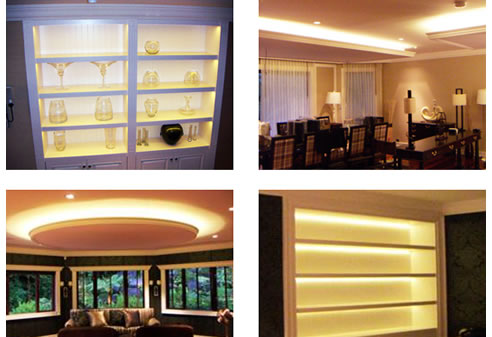 Okareka Lodge
Superlight LED Lighting products were used during the major refurbishment of Okareka Lodge near Rotorua, NZ. The Lodge provides luxury accommodation for visitors from around the world.
Warm-white LED strips & fittings were installed throughout the interior of the lodge, including a magnificent circular ceiling cove, as well as other concealed-lighting & joinery-lighting applications.
The entire installation is controlled via a central automation dimming system. Superlight's expertise with complex home-automation and dimming systems meant this project was completed by the contractor with great success.