Non Toxic Concrete Floor Coatings Brisbane by AAA Sexy Floors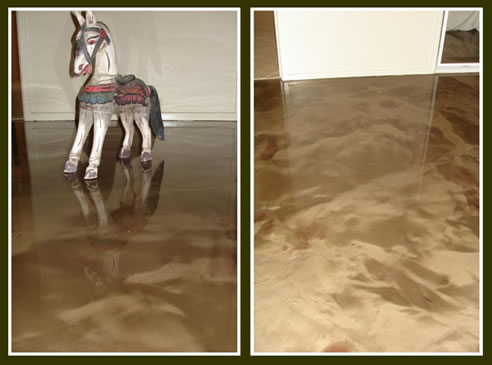 ENVIRONMENTALLY FRIENDLY FLOORS, NON TOXIC FLOORING, METALLIC FLOORING
It's easy being green. Sexy Floors are one of a couple of flooring businesses in Australia that have received an official an endorsement from the independent body, the GECA (Good Environmental Choice Australia). But it doesn't stop there. Not only have we been given the official tick of approval, but our floors are non-toxic and free from Volatile Organic Compounds (VOC's). Just to top it off, they're seamless, making them hygienic and easy to clean.
Our floors are also non-slip floors, and UV stable which means they won't change colour when exposed to direct sunlight, making them ideal not only indoors but outdoors.
Sexy Floors have laid thousands of floors from rustic, worn polished concrete looks, to crisp and pure solid white to exotic beach themed floors.
Sexy Floors lay luxury designer floors at an affordable fully installed price.
With franchise bases in Brisbane, Gold Coast / Northern Rivers NSW, Newcastle / Hunter Valley and Perth, Sexy Floors are busy laying floors Australia wide.