Non-Slip Floors, UV Stable Floors for the Outdoors by Sexy Floors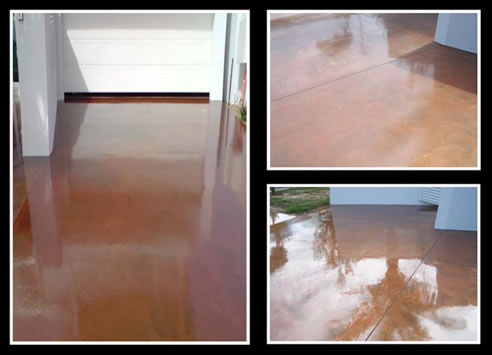 Sexy Floors love the great outdoors. With the release of our UV stable epoxy, our floors are ideal not only inside the house in wet areas and living areas but they're now great in driveways and patio areas. Due to our products' extreme durability, it won't wear and isn't afraid of the harsh sun or the heavy rain.
You can lay a sexy floor on any concrete or tiled surface and we can help you out with waterproofing, ramps, coves, joins and concrete rejuvenation.
Our environmentally friendly, non-slip floors are luxury at an affordable price.
Sexy Floors have laid thousands of floors from rustic, worn polished concrete looks, to crisp and pure solid white to exotic beach themed floors.
Sexy Floors lay luxury designer floors at an affordable fully installed price.
With franchise bases in Brisbane, Gold Coast / Northern Rivers NSW, Newcastle / Hunter Valley and Perth, Sexy Floors are busy laying floors Australia wide. www.aaasexyfloors.com.au