Double Glazed Track Sliding Door by Envirotech Facade Solutions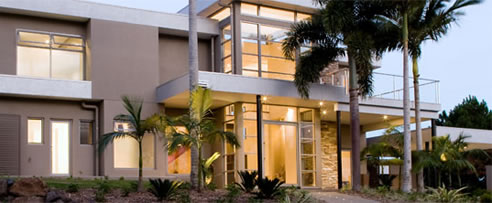 150DGD: 150mm Double Glazed 3-Track Sliding Door
Envirotech Facade Solutions has started our design process with a blank sheet. Instead of short cutting the process and utilising the traditional public works sliding door designs from the 1980's, EFS has designed a high performance commercial sliding door to suit todays' requirements, standards, codes and architectural trends.
The system has a sash pocket opening width of 34mm, which allows the use of glass up to 30mm thick while still providing a minimum glass cover of 12mm ensuring compliance to AS/NZS 4666:2000. This combined with the ability to accommodate 200kg sash weights translate to designers and fabricators being able to glaze thicker and therefore larger pieces of energy efficient glass than many of the other suites currently on offer to the market, without using unsightly adaptors.
From a performance perspective, these features mean that designers need not compromise their designs in order to achieve performance requirements for thermal, acoustic, structural and water ratings.
The EFS 150DGD suite is complimented by its ability to seamlessly integrate with our '150DGF' double glazed - Front glazed system, 'AC-35' & 'AC-50' Awning / Casement window systems, to name just a few. Please contact our friendly sales or technical staff for help with your design requirements and if required, we can help customize a solution for your next project.
SPECIFICATION:
Shopfronts to be manufactured using EFS (Envirotech Facade Solutions) '150DGD' System.
Windows and Doors to comply with the latest edition of AS 2047-1999 including the performance requirements therein
Frame & mullion strengths to comply to the certifying engineers computations.
Glass to be selected, glazed and installed to ensure compliance with AS/NZS4666:2000
Glass performance to be determined by Section J of the BCA, WERS, or as specified.