Insulated Foam Bricks Melbourne from Green Energy Bricks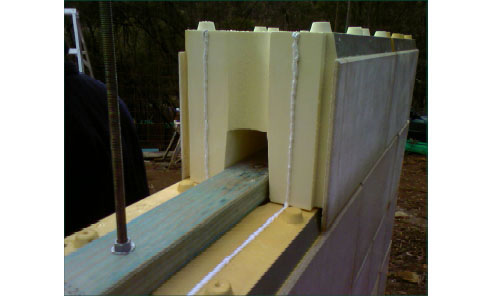 To make a radical cost effective improvement in the thermal performance of buildings for both concrete slab and above ground construction. Previous attempts to achieve super-insulated standards have always resulted in a fairly hefty COST penalty. This has prevented mainstream adoption of the higher building standards. Not Any more!
It's exciting! It's new!
It has been designed with a massive R8+ insulation rating, it cuts down on construction time, saves on construction costs, is load bearing, is easy to install, is fire resistant and much, much more!
With the Energy Brick, a wall can be constructed so much faster than conventional brick laying and you can even do it yourself!
It's that simple!
Green Energy Bricks are committed to energy savings, and it's for this reason our bricks have been such a winner with home owners and builders alike. It has been called the super brick, the maxi brick and even the increda-brick, but we have simply called it the Energy Brick which goes far beyond the energy saving performance values of any other brick or wall lining on the market today.
They can be laid on either concrete slab or raised floor construction and by simply laying the wall bricks, no mortar is required, no filling of voids, and is easy as 1, 2, 3.