Wrought Iron Balustrades Sydney from Ironbark Blacksmithing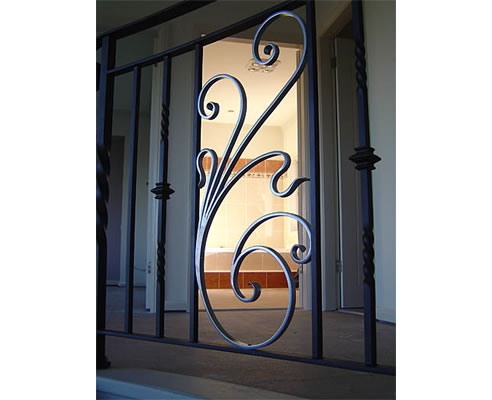 WROUGHT IRON BALUSTRADE with silver 'Whiplash' feature.
Our iron balustrades are built to comply with all Australian standards and are constructed from mostly solid merchant bar. When building a balustrade it is important to work closely with our customers to reflect individual tastes.