Sub-Floor Insulation System MasterFloor Success at Building Expo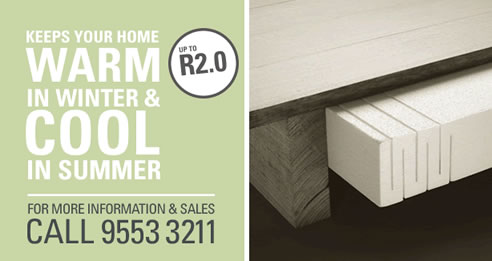 MasterFloor an outstanding success at Building Home Expo.
It was exciting to unveil the new MasterWall displays at this year's Master Builders Tradeshow, Melbourne. Assuringly, and in contrast from a few years back, most visitors to the site recognised MasterWall as the leader in the industry and were eager to discuss the System in great detail, including the recent Building Commission Accreditation, which many requested to satisfy their surveyors.
With a greater focus on MasterFloor, a constant flow of traffic stopped to take note of the product and listen to the brief demonstrations of its benefits. What was amazing was the amount of people who were familiar with this relatively new product' many had come to the show specifically to find it!
It's fair to say that MasterFloor was the big 'pull' of the tradeshow and a testament to how important a building's thermal performance has become to designers, their clients and home-renovators.