Slumped Textured Glass Waterfeatures from Profile Glass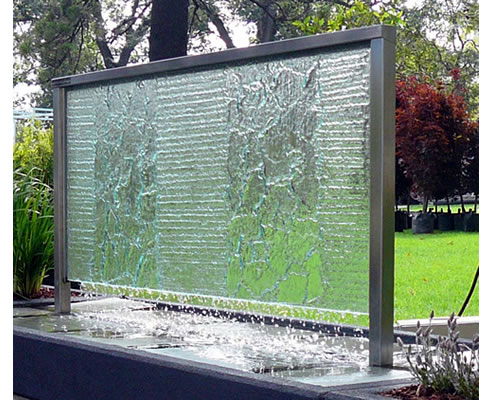 Incorporating over 20 years working in the plumbing industry with over 12 years experience with slumped glass, Profile Glass has the perfect combination of skills to design your custom waterfeature.
We have a number of standard concepts which are customised to suit your location and budget. We can provide a complete design and construction service to supply a ready made stainless steel and slumped glass waterfeature or can provide a panel ready for you to install into your own setup.
The waterfeatures can be designed to be stand alone units, easily transportable, or they can be incorporated into your location with concealed plumbing and wiring - the choice is yours!!