Roller Shutters from Shutter Components Australia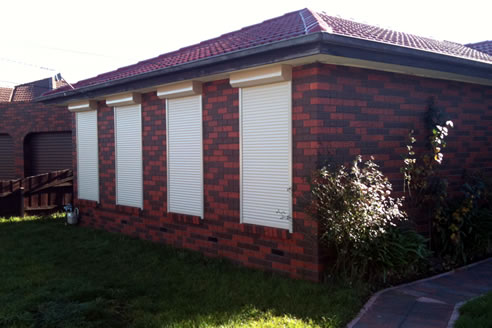 Roller Shutters
If you're looking for the best window roller shutters for your home, then give us a call for a free quote.
No matter where you are in Melbourne or Victoria, we have a network of companies to supply you the with the best quality roller shutters for your home.
We use the best material on the market, all aluminium boxing, all aluminium axles, no cheap colour bond boxing, no cheap galvanized axles, no cheap open ball bearing, we use all sealed bearing. All Australian made for Australian conditions. Our German designed tracks and our bottom bars are made right here in Melbourne by a local excursion company, we do not being them in from China like other companies. We want to support our local people and companies.
We also supply every operating system on the market:
Manual operation- internal cable, external winders, strap winders etc.
240 Electric motors with switch or remote control
Our own 12 volt solar motors with solar panels
Ozroll's oz drive, 12 volt system
We know you heard it all before from the company's that either do telemarketing, or have ads on TV, or in the shopping centre's.....Buy one get one free, 20, 30 ,40 % off, put sign's for them. It doesn't matter what they say, we'll still be cheaper and put on your home the best quality roller shutters on the market today.
So if you're getting quotes for roller shutters, give us a call before you buy. We guarantee you won't be sorry you did.
Thanks for your support
From the owner's, Cliff Dobrowolski and David Hubble
Different Types of Roller Shutters Available:
Window Roller Shutters
Security Roller Shutters
Electric Roller Shutters
Solar Roller Shutters
Fire Rated Roller Shutters