Wall Panel Fixing System with Stone Look Timbercrete Panels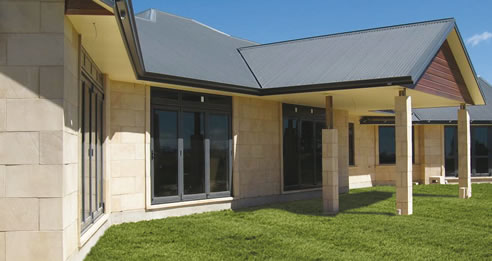 The impressive NEW product range from Timbercrete brings you the Fixing Panel Wall System. Timbercrete prides itself as having the most versatile building product in Australia. We can make panels to your specific size and shape. Colour possibilities are almost limitless.
This fixing panel wall system is a straight-forward drop in replacement for brick veneer or weatherboard style homes. This system is simple to install, lightweight and cost effective. It can be easily installed by any tradesman or handyman.
Timbercrete fixing panels are significantly more cost effective per square metre than regular brick veneer buildings. They also hold all the benefits of the Timbercrete products such as improved insulation and the outstanding stone like appearance.
For more advice on the Timbercrete Fixing Panel Wall System please see the product sheet on the Timbercrete website.