Travertine Pavers from Yarrabee & Castlemaine Stone Solutions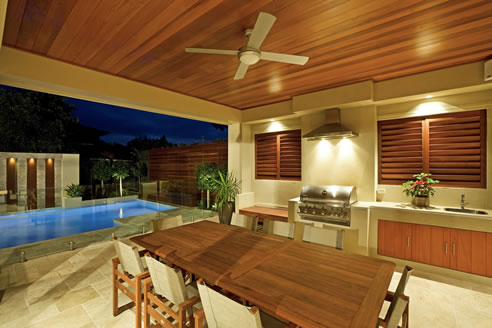 Timeless Travertine
Where elegance, natural character, durability and stunning good looks are required, nothing measures up to beautiful Turkish Travertine.
This extremely hard member of the limestone family will provide years of excellent service while retaining its inherent beauty.
This photo shows "Classic" Travertine in a "French" pattern - a mix of various sized squares and rectangles which create an element if informality.
This stone, together with the deeper toned "Noce" Travertine (a blend of walnut and coffee tones) is available in a range of sizes to suit most applications. Tumbled and unfilled to retain the natural character, Travertine is both slip resistant and salt safe for use around all forms of swimming pools.