Sexy Floors Franchise Opportunities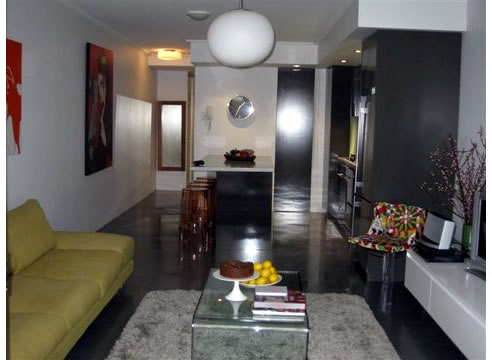 Domestic Homes from small units up to large multi story homes inside and outside. Sexy floors has been inundated with calls from around Australia from refurbish to new homes. If you are a trades person or have a business background we want to hear from you to buy a Franchise. This is a rare opportunity to make a lasting statement.
Sexy Floors Australia is a unique and distinctive brand - there's nothing on the Franchise market like it. Award Winners, Sexy Floors Australia, invites you to join their growing business of Australia wide Franchises.
We receive a large number of daily enquiries in all areas especially Sydney, Melbourne, Perth, Gold Coast . We're eager to talk to tradespeople or businesses in these areas. Telephone Kelvin or Robyn 1300 789821.
A powerful franchise support base will help you break even quicker than you think.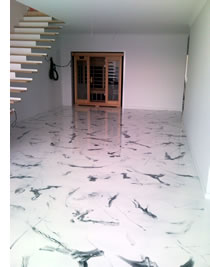 Individual franchises have the added benefit of:
Enhancing their current business with new clientele
Creating inspiring 'never seen before' designer applications
Being in control of the work and hours
Having fun by being part of an exclusive Franchise Team
Sexy Floors is a new life.
Master franchises are available to those professionals with outstanding business acumen and an appreciation of something a little different.
The demand for 'a sexy floor' has never been greater throughout Australia.
The inquiries from overseas and the subsequent jobs have also seen a sharp increase in frequent flyer points.
Sexy Floors Australia are known for their vision and ingenuity. They are the designer epoxy floor pioneers for all industrial, commercial and domestic projects. Sexy Floors exclusively has world first UV inhibitors in epoxy resins. Also, Sexy Floors were first with the 'metallic's' (aluminium, bronze and copper) and will continue to evolve with their captivating flooring designs and innovations. Sexy floors won the HIA Greensmart Award for Product of the Year 2010.
Winner, Flooring Magazine's - 2007 "Most Innovative Product for Australia & NZ".
Winner - 2010 "HIA GreenSmart Product of the Year".
Kelvin Shaw QBSA 622477
PH 1300 789 821 or 0412 362 416
www.aaasexyfloors.com.au
www.allaboutfloors.com.au
Proud members of the QBSA, HIA, Masterbuilders, GECA.
Environmentally Friendly Floors.