Combination Cam Locks from Keywatch Systems QLD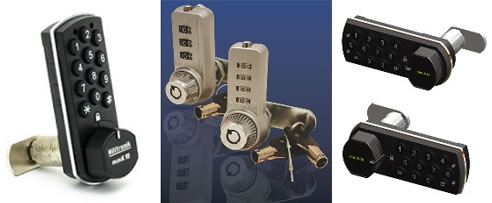 Never change locks again, cut keys or call a locksmith to service clumsy conventional key operated locks, when you replace them with the Ultra or MiniK10 combination cam locks.
Very affordable priced at around $40.00 a lock The Ultra range offers the convenience and versatility of a 19mm cam lock but offers 3 or 4 wheel combination instead of keys plus it features a Master Key override. This unlocks the lock when the combination is not known and reveals the unknown combination simply by rotating the dials.
NO need to remove or replace the lock, simply reuse the original code or set to a new code. No tools required and up to 10,000 possible codes.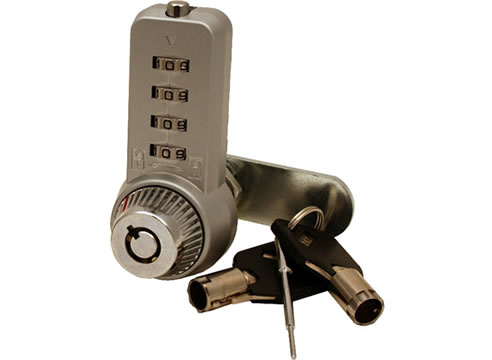 The MiniK10 electronic cam lock is the only one of its kind offering a 10 year battery life and featuring 4-digit user code, Master Programming Code and a Supervisor Opening Code. The MiniK10 can be programmed to operate in two modes; Multi User Share Mode making it the perfect choice for 'End of Trip' lockers, Gyms and Fitness Clubs, Sporting Clubs and Employee Share lockers or cabinets and cupboards.
Then Permanent User Mode offering a fixed 4-digit code for individual 24/7 use of lockers and cabinets with up to 10,000 possible codes that are easily changed by the users with no tools required. MiniK10 is available in Black or White and in vertical or horizontal models with left or right keypad. MIniK10P is an identical electronic cam lock but features the convenience of wireless RFID technology.