Ventrolla Sash Window Restoration for Sarah Beeny's Rise Hall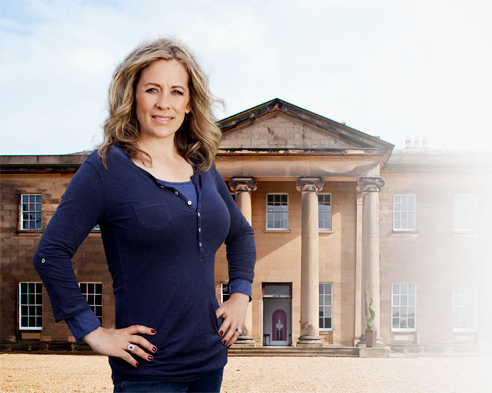 Television property guru Sarah Beeny opened the doors of her Grade II listed Georgian mansion, Rise Hall, to host luxury events and weddings after an enormous restoration effort.
In her three-part ABC series, Beeny's Restoration Nightmare, viewers got the chance to see the tables turned and Sarah taking her own advice when renovating the family home she bought ten years ago when it was near-derelict.
Sarah was previously impressed by Ventrolla and the service they offer when working on other people's homes on TV show Property Ladder, and so she wasted no time enlisting their help to restore her own sash windows this time around.
Sarah said, "Ventrolla were the first port of call when I needed to complete the huge task of restoring all the windows at Rise Hall. Having worked with them previously I knew they would work wonders on improving both the look and energy efficiency of the windows."