MEA®DRAIN Traffic Road Drainage System from Hydro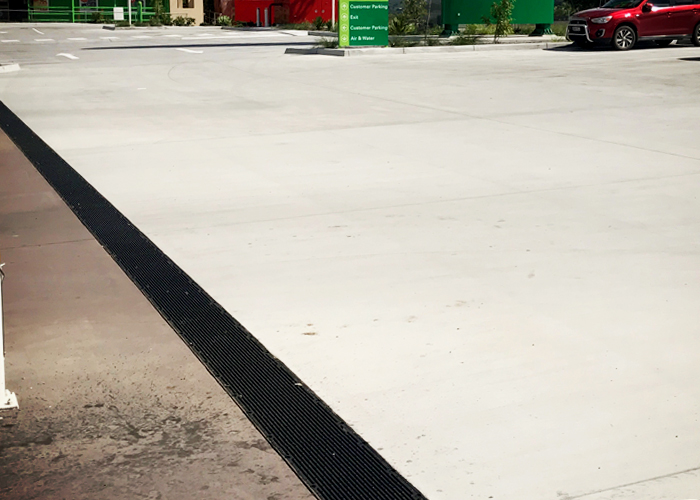 MEA®DRAIN Traffic is critically acclaimed as the industry's best standard drainage system for road or light rail construction. Most specifiers are reliant on the MEA®DRAIN Traffic range because of its durable monolithic polymer concrete design built specifically to accommodate excess water ingress and prevent flooding, promoting road safety including airport runways. The standard road drainage system is exclusively supplied in Australia by Hydro Construction Products, the country's preeminent and most trusted supplier of water management solutions.
Hydro's MEA®DRAIN Traffic road drainage systems are available in three variations;
MEA®DRAIN Traffic D / DM System
A standard road drain that caters to class G900, resisting extreme high wheel loads of 30,000kg. The D / DM systems are integrated to perform under heavy pressure, high speed, and dynamic loads without sacrificing quality or drainage function. This road drainage solution is available in a different clear widths with multiple depth options.
MEA®DRAIN Traffic opA
This standard road drain has an intelligent property that complements modern road construction requirements. It features a perfectly inverted arch structural shape with a lowered lateral inlet, ideal for single or two-layer open porous asphalt, promising an optimal water discharge rate. It takes advantage of the MEA®grip anchorage system with a pre-formed indent to prevent displacement or installation issues.
MEA®DRAIN Traffic MEA®KERB
A versatile road drainage solution consisting of radii, drop-kerb, and centre stone units for access roads with a complete range of accessories. MEA®KERB is available in your choice of 100mm or 200mm clear openings, exclusively provided with a planning service from Hydro for fast and professional installation. This road drainage solution is commonly used in rural or suburban road renovations, as well as roundabouts, flyovers, car parks, and bus stops.
Head on over to www.hydrocp.com.au for more information on MEA®DRAIN Traffic Road Drainage Systems today.