Under Tile Bathroom Floor Heating System by Coldbuster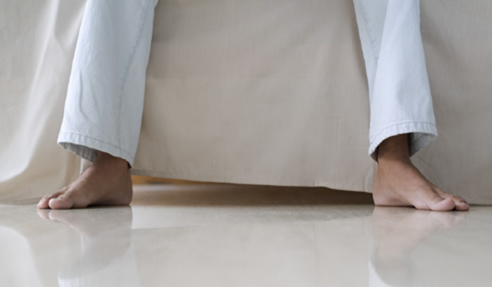 Coldbuster under tile bathroom heating system provides maximum comfort and relieves the shock of having to walk on a cold bathroom floor. This home installation is not only functional but is also beneficial especially among persons with disabilities, the elderly, or those who are highly sensitive to sudden shifts in temperature.
Under floor heating technology makes use of a unique 1.5mm thin material that is designed for application directly below the tiles to ensure an effective and quick response. Coldbuster tile heating kits are packed with numerous benefits like their earthed and waterproof features, the choice between a programmed automated or manual controlled thermostat.
Supplied as a preconfigured strip on a roll, the Coldbuster tile heater is pre-taped to a self-adhesive fibreglass mesh at consistent spacing. This material is laid out to cover the floor in the layout that best suits the particular area. A range of lengths is provided to cater for rooms of different shapes and sizes. The 2.4mm long start and finish power leads are connected to a manual or programmable thermostat control.
Complete comfort control is also another thing that the Coldbuster tile heating kit has to offer. Energy efficiency can easily be achieved with its optional thermostat. Comfort levels via floor or room air temperature can be regulated by setting programs on the thermostat. A maximum of four cycles per day can be arranged giving clients the comfort of accommodating different weekday and weekend routines based on their preferences.