Johnson Tiles: Bringing UK Designed Prismatic Wall Tiles to Australia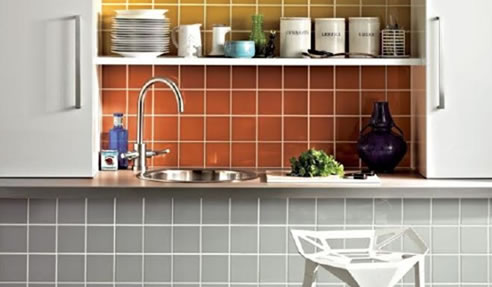 Prismatic wall tiles can instantly amplify and boost the beauty of a bathroom or kitchen. Easily adaptable, they can be utilised for many different styles depending on how they are applied. From classic and chic to more playful and experimental designs, the versatility of these wall tiles, makes it obvious that, they are here to stay.
Johnson Tiles design and manufacture different kinds of tiles. The UK Prismatic Range is widely popular in the UK, so they decided to bring the full collection to Australia, enabling more people to enjoy the beauty and functionality that this product line has to offer. Due to their sharp and stunning visual appeal and strength, in terms of durability and performance, there is no asking why the interior design industry have been raving about Johnson Tiles' Prismatic Wall Tile range.
The market generally changes based on trends. Australian Architecture is always at the forefront and is constantly chasing new and inventive ideas.
The UK Prismatic Tiles allow a point of difference. Perfect for bright and bold features, this range is popular with architects. The UK Prismatic Range is imported for their quality as well as the colour. The UK Prismatic Range covers the entire colour spectrum and is updated to suit fashion changes regularly.
With over 68 colours, two finishes (satin and gloss) available in 4 sizes, Johnson Tiles are sure that they have the colour clients are looking for. The UK Prismatic Collection is manufactured and supplied by Johnson Tiles' UK team and has been the architects' choice for many years. And now, this excellent line is made available in the Australian market.