Custom Stainless Steel Grates in Melbourne Convention and Exhibition Centre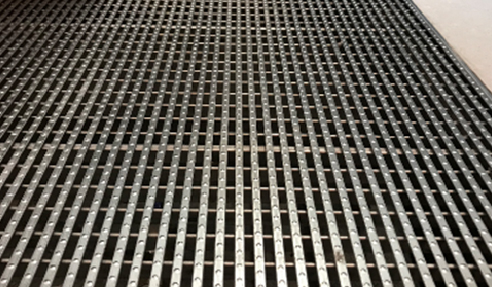 Backed with more than a decade of extensive experience in providing the finest quality of custom stainless steel grates across Australia, Hydro Construction has successfully established a distinguished name in the water and management sector. Hydro's range of custom stainless steel grates has been consistently seeing an upsurge in the market because of their quality and aesthetic benefits.
As a testament, Hydro Construction was tapped by the Victorian Government and Plenary Group to supply custom-made stainless grates and frames plus stainless steel wedge wire heel guard grates for their joint expansion project of Melbourne Convention and Exhibition Centre.
The Melbourne Convention and Exhibition Centre (MCEC) is two adjacent buildings located next to the Yarra River in South Wharf. It has hosted countless meetings, conventions, concerts, gala dinners, and more. The expansion project added 20,000m² to the venue, which is connected and integrated with the old MCEC buildings. The project also includes a 1,000 seat theatre (retractable), 9,000m² multipurpose space, and new exhibition halls.
Expecting to attract 74,000 more visitors all year round, a highly durable and functional drainage solution was essentially needed, hence the reinforcement of Hydro's Bespoke Stainless Steel Grates and Frames. Available in load classes of up to Class D, these custom stainless steel grates can accommodate extremely heavy applications of up to 8,000 kg.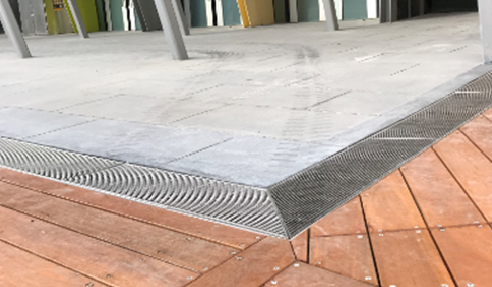 The Bespoke grates and frames are delivered with limitless benefits; optimum drainage and ventilation performance; highly resistant to chemical and corrosion that enhance durability, stability, and longevity; and are aesthetically pleasing connecting the style of existing and new spaces of MCEC.
Hydro Stainless Steel Wedgewire Heelguard Grates were also incorporated to provide a maximum architectural finish.
Aside from Bespoke, Hydro Constructions also offer a variety of stainless steel grates including Stainless Trough systems, Zero Threshold drains, stainless steel bathroom trough and grate system, Poolside, and vinyl clamp system, custom-made to meet specific requirements for a range of applications.
For more information about Custom Stainless Steel Grates used in Melbourne Convention and Exhibition Centre, contact Hydro Construction or visit www.hydrocp.com.au today.