Benefits of Polymer Concrete Stormwater Pits by Hydro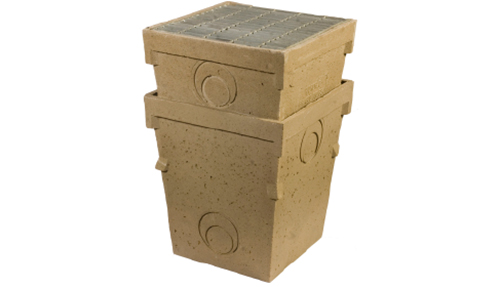 Polymer Concrete Stormwater Pits from Hydro Construction have seen a surge in popularity in the modern building and construction industry. This stormwater management system is the most cost-effective drainage solution for a range of applications, and the lightest alternative to traditional concrete.
Hydro Polymer Concrete Stormwater Pits are available in 300mm up to 900mm sump clear opening with 300mm riser depth. Pits can be combined with a choice of grates or electrical covers. Catering to all pit sizes, Hydro also provide matching risers or extensions.
Benefits of Polymer Concrete Stormwater Pits by Hydro
Managing Flood Risk
Without a proper flood control system, flood breakout can cause costly damage or worst, illness or death of those affected. Hence, Polymer Concrete Stormwater Pits are used to withstand these extremities. These pits shut off below ground utilities from unauthorised access and water ingress, reducing the risk of premature deterioration, malfunctions, or safety hazards.
Lasting Ability
Polymer Concrete Stormwater Pits are built to last in terms of function and benefits for the public and environment. Its excellent dielectric and zero water absorption properties resist chemical infiltration, providing a safe water management system for a long time. In the unlikely case of disposal, polymer concretes can be reduced to rubble for environmental conservation.
Integrity and Stability
Hydro innovated the Polymer Concrete Stormwater Pits to accommodate heavy loads from A10 to G900, catering for high traffic applications such as public roads, carparks, schools, and pedestrian areas.
Installation Convenience
Formulated with a polyester resin mixture, polymer pits weigh considerably lighter than traditional drainage systems. It can be easily lifted and installed by hands without the need of steel reinforcement. The lightweight property of the polymer pit saves ample amount of construction time and effort.
For optimum performance with an excellent architectural finish, Hydro Construction also supplies Ductile Iron Access Covers. To know more about Polymer Concrete Stormwater Pits, contact Hydro Construction or visit www.hydrocp.com.au today.