Healthcare Mobility Solutions for VCCC Melbourne by Schindler Lifts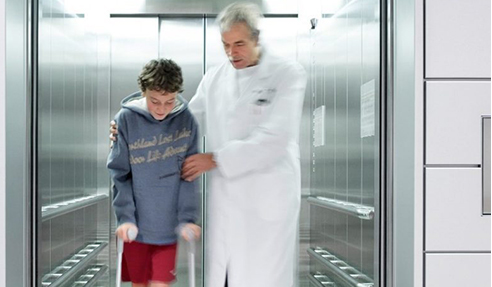 For reliable and efficient mobility solutions when it matters most - Schindler design products that are comfortable and safe for patients, while operating with maximum efficiency and low power consumption.
Schindler's bed elevator is a durable by design, purpose-built solution for healthcare, retirement, and beauty spa facilities. It is large, attractive, easy to clean, with special control options for cleaning staff and emergency services.
Elevators by Schindler have doors that open accurately every time and are ideal for high-traffic sensitive environments. Accuracy in elevator travel and stop-levelling is vital for patient transport comfort and safety.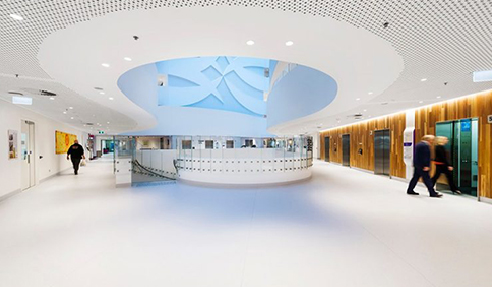 Victorian Comprehensive Cancer Centre, Melbourne
The VCCC provides cancer treatment, research, and education facilities to more than 4,800 employees, guests, and patients each day. Schindler provided transport systems to the VCCC not only to transfer people, but hazardous substances, medical equipment, food, and beds.
Their 23 unit vertical transport system is safe, secure, and efficient, featuring Schindler's PORT destination control. This control reduces waiting times and offers real-time monitoring of lift status, wait times, round-trips, and error logs.

This 2017 Elevator World Project of the Year for Design & Installation award-winning solution benefits includes;
Priority recall per unit.
Emergency response facilitation.
Each unit able to be driven without passenger accompaniment (such as the transfer of hazardous materials).
For more information, please visit www.schindler.com.