Slotted Heelguard Grates for Service Stations from Hydro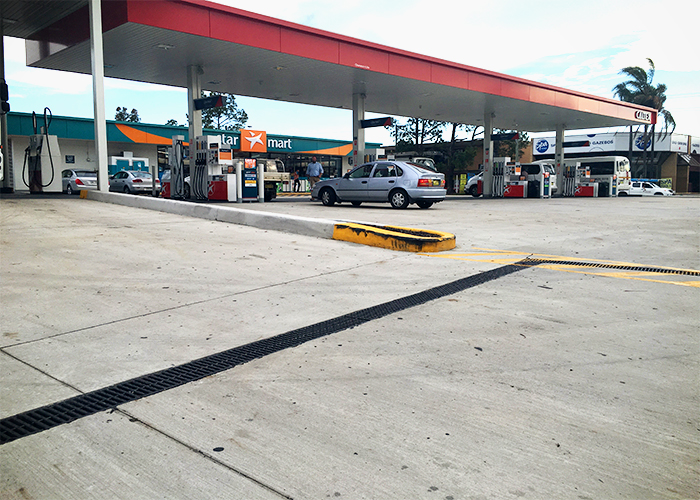 Hydro Construction Products slotted Heelguard grates are perfect for a plethora of outdoor applications that are subject to heavy water flow from stormwater, like service stations. They are available in stainless steel or ductile iron, which are both proven to be secure, rattle-free, and capable of handling heavy vehicle loads. They also look sleek and modern that they can easily blend with almost any exterior design scheme.
Recognising the quality and cost advantages of Hydro's water management products, architects and specifiers alike are shifting to the use of slotted Heelguard grates in place of traditional drain grate materials. They have been successfully installed at different service stations nationwide, like this Caltex in Direck; The project needed a reliable drainage solution that could help control and contain rainwater and chemical waste as per local government requirements. Plus points were the versatility to adapt well with the design of adjacent surfaces.
Hydro was thrilled to have been employed for this project. They supplied a range of their ductile slotted Heelguard grates for the petrol station, along with the lightweight Hydro Drain Mearin Plus 300 with glass reinforced polyester (GRP) channels.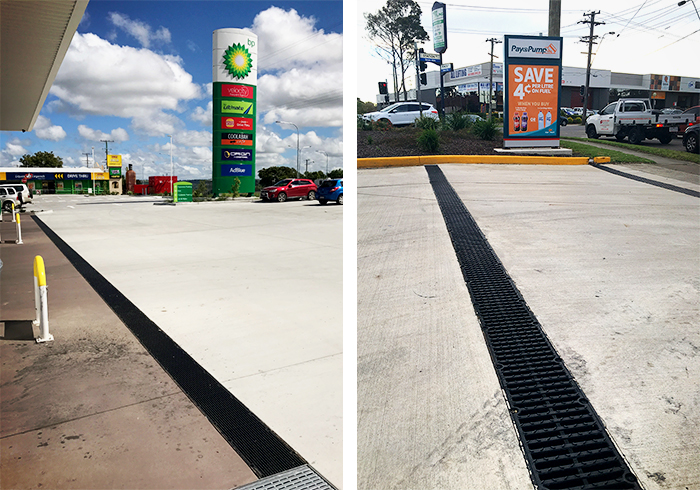 The heavy-duty slotted Heelguard grates from Hydro were installed using the innovative STARFIX quick fastener system, which has significantly helped prevent the possibility of loose or rattling grates and longitudinal displacement. Here are more benefits of the installation of slotted Heelguard grates for the service station;
Effective drainage and stormwater management solution.
Excellent aesthetic value.
Heavy load rating of up to Class G.
Extended life and extra strength due to its anti-corrosive finish.
Safe installation due to low frame and grate weight.
If you are planning to incorporate these slotted Heelguard grates for your next commercial outdoor project, we recommend getting in touch with the Hydro team. Visit www.hydrocp.com.au today for more information.