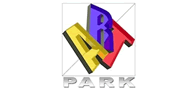 Company Profile
ARTPark Australia facilitates ever evolving travelling exhibitions of Innovative Contemporary Sculpture across Australia. Each individual show runs through a perennial exhibition cycle in a different capital city, visiting only the most distinguished commercial and corporate venues available. By offering exhibitions in spaces open to the public, ARTPark brings elegant, highly finished, large scale sculpture directly to the people. View the location/s of the current exhibition/s on the Events page.

ARTPark proudly represents both established and emerging sculptors, displaying highlight work in bronze, stainless steel, corten, timber and stone. As an exhibition shifts from one location to another, sold sculptures are removed and new work is introduced, promoting an organic growth and refreshing change within the display. Additional work not on public view, whether sold, commissioned or simply indicative of the style of work can also be seen on the Artists page.

ARTPark provides high quality sculpture suited for placement in commercial foyers, luxury homes and innovative garden design. ARTPark assists in the acquisition, leasing, freight and installation of all sculpture in the public exhibitions, as well as co-ordinating custom sculpture and site specific commissions. ARTPark works directly with Architects, Property Developers, Landscape Designers, Interior Designers as well as the private individual with aim to achieve Innovative Sculpture Solutions for Corporate, Domestic and Public environment display spaces.
ARTPark Australia
02 9326 9541
C/o 104 Cathedral St, Woolloomooloo, NSW, 2011
* If you would like to update the text on your profile page, please contact Spec-Net.