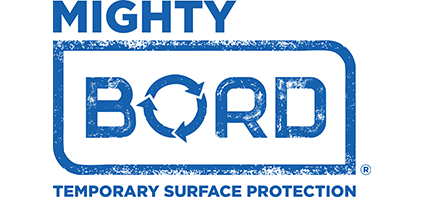 Company Profile
When combining the latest technology and innovation, MightyBord is the final product. MightyBord is a non-abrasive, durable and transparent surface and floor protection made for commercial, industrial and residential use across Australia.

Our MightyBord product is 27.3m long, 1100mm wide and covers 30m2. Are stocked at a selected range of independent hardware stores

Being a multi-layer bubble wrap and foam surface and floor protection, the 4mm thick roll acts as a cost effective insurance for protecting the floors and surfaces on sites.

This product has a greater focus on protecting surfaces and floors such as marble, tiles, benches, prefinished timber, bathroom and kitchen areas.

Its suggested that the MightyBord rolls are used with the Joint tape and Membrane tape, as they both help keep the rolls together once laid out along with protecting the surface being covered.

Temporary Floor Protection for Construction by MightyBord
MightyBord
(03) 9553 5362
32-34 Teton Court, Highett VIC 3190
* If you would like to update the text on your profile page, please contact Spec-Net.