Temporary Floor Protection for Construction by MightyBord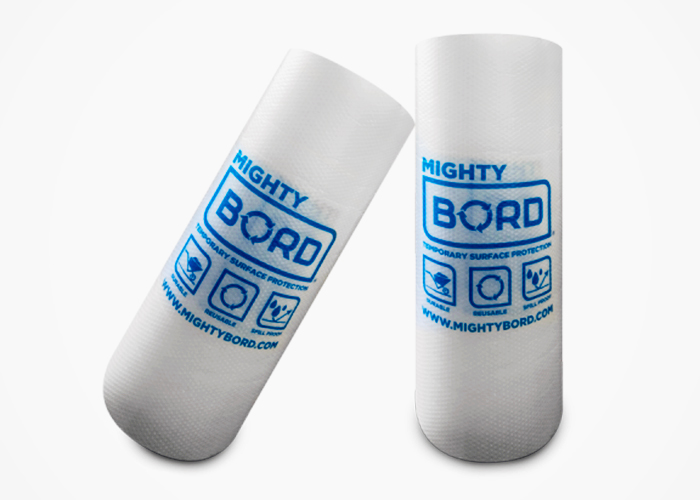 Need a high-performance temporary floor protection solution to prevent any potential surface damage during construction? Then look no further than MightyBord. MightyBord MB30 is a non-abrasive foam and bubble wrap that provides high impact resistance. It features a top layer made of bubble wrap and a bottom layer of foam, responsible for keeping your finished floors safe from scratching or spills.
Supplied in a convenient roll, MightyBord MB30 provides a 4mm thick multilayer surface protection that can resist any activity that takes place on a jobsite. It also has enough transparency to allow customers to see their chosen flooring surface while the construction is still taking place.
Once it has served its purpose, reuse the MightyBord MB30 to protect other surfaces such as staircases, corners of walls, fixtures, and furnishings. Learn more about this temporary floor protection by heading over www.mightybord.com today.