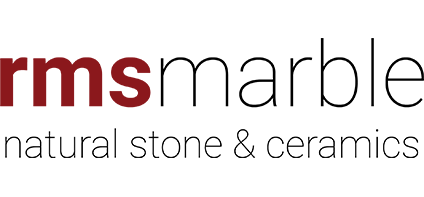 Company Profile
Stone is Where our Story Begins

RMS Natural Stone & Ceramics are one of Australia's leading importers and distributors of natural stone & marble. Founded in 1993, RMS developed - right from the start - a reputation for second-to-none service and impeccable attention to detail. Throughout the years RMS Marble is recognised amongst leading architects and designers, developers and builders, even individual homeowners for the consistent high quality of the stone we offer. RMS has thus become a reliable partner in any building project.

In a changing marketplace, where stone companies come and go overnight, the knowledge of an established industry leader provides the support needed to find the right product when confronted with the many varieties of stone used in today's building & construction industry.

Whether your project requires stone in the form of slabs, cut-to-size, or special shapes, whether it's indoor or outdoor tiles, or mosaics, RMS can provide the complete range of products for your needs.

From Residential to Commercial Projects

When planning a private residence or a commercial project, the quality and consistency of the material you chose says a lot about your attention towards achieving the end result. We understand the nature of stone and the issues caused by poor selection or advice. This is the reason why architects, designers, builders, and individuals value their partnership with RMS Marble. RMS can consult on the selection of suitable material, as well as products for installation and treatment to ensure the longevity and beauty of the finished project.

We are recognised as offering some of the finest stones in the marketplace, sourced from around the globe. This includes an extensive range of White Marbles, Italian Travertine, European Limestones, and other stone varieties with proven performance in the building industry.

Our range of stones continues to evolve; In addition, RMS also supply a variety of porcelain, feature, and mosaic tiles, natural stone tiles, basins, baths, marble floor tiles, etc. To compliment all of this RMS Marble offers a comprehensive selection of adhesives, sealers, and cleaners, as well as special grouts, all from the leading names in the world.
RMS Marble
(02) 9316 9677
12-14 Baker Street, Bankmeadow NSW 2019
* If you would like to update the text on your profile page, please contact Spec-Net.