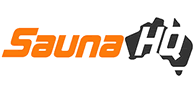 Company Profile
Sauna HQ is customer focused and always prepared to find solutions for simple and also challenging installations. This is what sets Sauna HQ apart from mass production flat pack providers. Coupled with years of experience, dedication and passion for the Sauna Craft ensures that you and your family can enjoy quality craftsmanship at competitive pricing.

Having managed the family sauna business for 23 years (Finnleo Sauna & Steam), Marko Tossavainen is confident that the next phase will build on the past 2 decades of history while creating a refreshed brand to reflect the next generation ownership of the business. And so, he's given life to Sauna HQ Pty Ltd, a premier sauna and steam room provider for both the Melbourne and Australian markets.

As Sauna HQ owner, Marko, who was born in Finland, claims the business is very much a part of his culture and heritage. This means he has a deep ingrained knowledge and understanding of creating custom built saunas that delivers both comfort and relaxation. Building saunas to customers' satisfaction is the greatest reward.
Sauna HQ Pty Ltd
1300 850 136
27 Enterprise Circuit, Carrum Downs, VIC, 3201
* If you would like to update the text on your profile page, please contact Spec-Net.