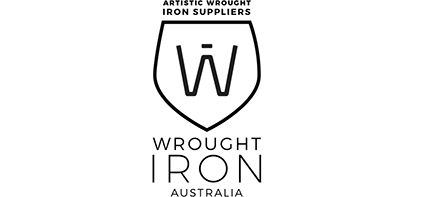 Company Profile
ARTISTIC WROUGHT IRON are WHOLESALE suppliers of Wrought Iron Components distributing throughout all states of Australia and are located in Clyde, 20 minutes from Sydney's CBD.

With over 25yrs experience , this Australian Family owned business run by Joseph Di Nunzio has been successful in introducing new designs to the OZ market.

AWIS continues to supply new lines of Staircase and Balcony Balustrading with both contemporary and floral Wrought Iron panels Decorative Ornate Inserts , Convex Handrail lengths , Spearheads for Fencing, Unique range of Gate Tops , Extensive Scroll designs , Hammered Tubes & decorative Flat Bars, Intricate Iron Furniture fittings , Varies Candle Cup sizes & Flat discs .

We carry an extensive range of Wrought Iron flowers & leaves both Forged & Pressed Sheet metal and many other unique Iron pieces such as Baskets , Knuckles/ Bushes, Solid Spheres and Profile Collars.

All our products are made of a Mild Steel ( weldable) unless specified.
Artistic Wrought Iron Suppliers
02 9135 6652
3/50 George Street, Clyde NSW 2142
* If you would like to update the text on your profile page, please contact Spec-Net.