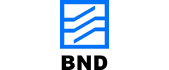 Company Profile
BND Australia Pty Ltd is an importer and wholesaler, supplying hardware retailers in Australia and South Pacific. We are aiming to provide a quality product at a competitive price. Our range includes ladders, hand tools, power tool accessories, gardening products, hardware, plumbing and other building materials. We hold the stock in our warehouses in Sydney, Brisbane and China, thus we are able to provide a flexible service:

* Distribution: We can distribute our products with minimum's of inner quantities two or three days after receiving your order;

* Indent: We can supply shipper quantity of mixed product of our indent range ex China for a cheaper price.

* OEM: We are able to source and supply price sensitive, one-off products under your own logo, brand, or packaging directly to you. This is usually in shipper quantities and lead time is normally three months.

BND has sales teams based in Sydney, Brisbane, Melbourne, Adelaide, Townsville, Dubbo and Albury. We are constantly looking for and developing new products for both the Australian and the South Pacific markets.

BND Australia Pty Ltd
02 9643 5988
1B 128-130 Frances Street, Lidcombe, NSW, 2141
* If you would like to update the text on your profile page, please contact Spec-Net.