Seal Open Tubes with The Little Red Cap from BND Australia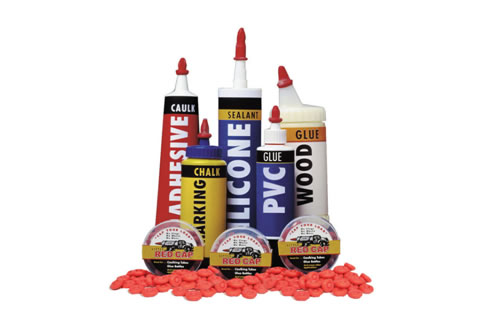 Introducing the Little Red Cap
BND is pleased to announce the introduction to Australia of The Little Red Cap. This cap is a sensational award winning product for keeping unused silicon or glue in a usable condition inside the tube. Keep tubes sealed and ready for reuse. Great for use with tubes of Silicon, Chalk, Paint, Caulk, Wood Glue, Sealant or anything else needing to be sealed.
Other uses include sealing air tool inlets, Romex wire termination and felt pen caps.
No more wasted silicon!
Sick and tired of having your tube of silicone go off? Grab a Little Red Cap and slip it on and your Silicone, PVC Glue and it will live for use another day.
For more information log onto the website: http://www.forgetools.com.au or contact BND on 02 9643 5988.