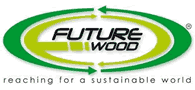 Company Profile
At Futurewood® we are dedicated to providing you with quality, value added alternatives to traditional timber products. We think that timber looks great in a forest and ideally it should stay there.

Our aim is to develop and market sustainable alternatives to rain forest timbers currently used within the building industry.

We supply a range of eco fencing and eco decking building materials to the Australian market.

Our products are 100% recycled, made from rice husks and wood flour mixed with recycled PE. They don't rot, are resistant to termites, mould and mildew and are fully finished and ready to use.

Our exceptionally easy to install composite deck tiles give you that overall sophisticated look you've always wanted for your deck.

CleverDeck is our recycled composite decking alternative, made from solid wood composite decking boards screwed to a polypropylene base.
Futurewood
1300 484 308
Call for address
* If you would like to update the text on your profile page, please contact Spec-Net.